Science for all senses

Since 2003 we have been developing experimental stations on physics phenomena that are also relevant for the basic research in our laboratories. School students and interested visitors are invited to experiment, talk to scientists and experience research up close. We regularly offer special events such as the "Girls' Day", exhibitions or lectures for various target audiences.
School lab "Spiel der Kräfte"
Our motto is "Today's pupils are tomorrow's scientists". We would like to connect pupils with scientists already at a young age, convey physical methods in a clear and playful way, and encourage them to carry out experiments.
The student laboratory offers a large number of experiments on various topics to school classes of all school types, covering all age groups from grade 3 up to senior level classes.
Learn more about the school lab "Spiel der Kräfte" (only available in German)
Girls' Day
In their work, the experimental physicists of the 5th Physics Institute deal with atoms, the smallest building blocks of matter. Laser light is an important tool in the laboratory. This allows atoms to be captured and then cooled in order to investigate them more closely.
In this event you will learn about the tools we use in the lab. We experiment with light guides, investigate light sources with a spectrometer and create a mini laser show. A tour through our laser laboratory provides insights into the everyday life of our scientists.
Every year on the last Thursday in April - 2019 exceptionally on 28 March - we invite girls to the school laboratory "Spiel der Kräfte". For half a day, they will experiment on various topics, get to know scientists, visit one of the research laboratories and create an experiment to take home with them. Our aim is to show the girls how it is to work in science, what challenges and opportunities there are, and to encourage them to choose this career path in the future.
Open Science Day at the University
Once a year on the last Saturday in June or on the first Saturday in July, the University of Stuttgart opens its laboratories to interested visitors. Exhibits, lectures, hands-on experiments: this is how research and teaching come to life.
The 5th Physics Institute invites visitors to visit one of the coldest places in the universe and gives them an insight into current research.
Exhibits from the collection "Spiel der Kräfte" invite visitors to experience physics phenomena with all their senses - touching and experimenting is expressly permitted!
On Open Science Day 2018, everything in the foyer of lecture hall V.53 revolved around pendulums and waves. Under the motto "What is swinging there?", the visitors were able to experiment under the expert guidance of the "Spiel der Kräfte" team and scientists from the Department of Physics.
PDF-download booklet "Was schwingt denn da?" (in German language only) to our exhibition at the Open Science Day 2018.
Contact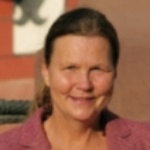 Karin Otter
Outreach, CZS Center QPhoton Management Office