Despite Ho-Na-Ro or Helau calls in the streets, the third Q-Science Slam on Carnival Tuesday once again attracted more than 400 fans of quantum physics to the sold-out Theaterhaus Stuttgart. They were not disappointed. Instead of nerds á la Big Bang Theory, five slammers took the audience on a rapid journey through quantum physics. Not an easy task for the slammers. Even experts in the field describe quantum theory as incomprehensible or, like Max Born, as "hopeless mess".
Five exciting presentations later, the audience was spoilt for choice as to who could take home the winning prizes of 1,000, 500, and 250 Euros.
The winner of the evening, Christoph Sünderhauf, PhD student at the Max Planck Institute of Quantum Optics in Garching, took the audience along on his endless frustrating search for an apartment in Munich and learned about the advantages of quantum scrambling. Why black holes are the fastest quantum scramblers in the universe is something he is still working on in his doctoral thesis. He copied the method from R2-D2, the friendly robot from Star Wars.
Watch his slam on YouTube.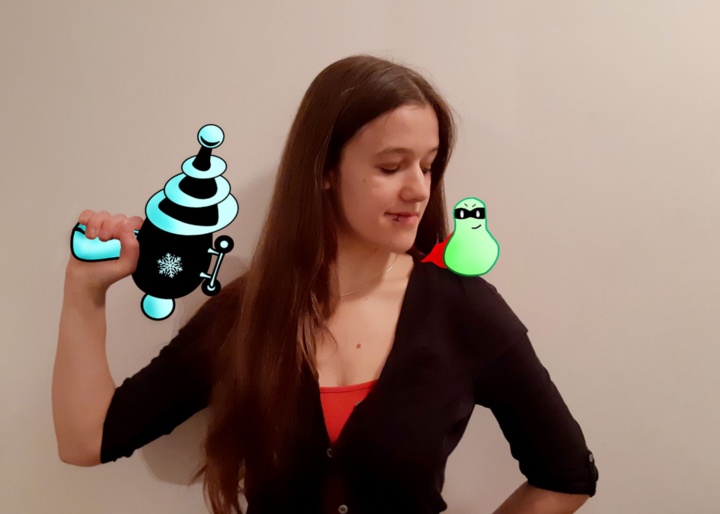 Second place went to Sabrina Patsch, PhD student at Freie Universität Berlin. High rents in Berlin, rather modest PhD student salaries, and the research topic of her thesis inspired her business idea - she develops weapons for super heroes, making use of the quantum Zeno effect. Freezing villains by just looking at them, the idea also convinced the audience, even though this method only works in the world of the smallest particles for the time being, for example with photons.
Watch her slam on YouTube.
Read more from Sabrina Patsch on her blog: Physicus Minimus - About small particles and little physicists.
Into 3rd place the audience voted the desperate wedding planner Julian Maisch, PhD student at the University of Stuttgart. His task: Optimally placing one hundred wedding guests for his friends. Even the experimental physicist gets dizzy at the unspeakably high number of possible combinations that forces conventional computers to their knees. Maybe Google's new quantum computer can help? Unfortunately, not. Maisch takes all hopes from us that quantum computers will handle problems like this. In the end, the human brain still wins out in this task.
Watch his slam on YouTube.
Places 4 and 5 do not have to hide either and can look forward to 1 million Euro annual lottery tickets of Aktion Mensch.
Imagine a world in which you can no longer distinguish between your mother and your best friend. Louis-Victor Schäfer, Master student at the University of Stuttgart, showed us that the world as we know it is actually just such a world. After all, we are all made up of identical particles between which we cannot distinguish. Enlightenment á la bees and flowers helped the audience to get a clue on this field of solid-state theory, which Schäfer is dealing with in his Master's thesis.
Watch his slam on YouTube.
Shaking the audience's world view. With that goal in mind the Freiburg doctoral student Fabian Spallek introduced us to the thought experiment, the physicists Einstein, Podolsky and Rosen proposed in 1935 - the so called EPR paradox - that claimed that something could be wrong with the theory of quantum mechanics. Spallek used classical balls and quantum balls to show us what haunting distant relationships in quantum world are and how to ask the right questions. At the latest with the leap from the thought experiment to Bell's experiment 30 years later, he proved to us that we can trust quantum mechanics. Nobody has been able to disprove it, at least since then.
Watch his slam on YouTube.
Before the award ceremony the audience could lean back and relax. On stage the heart of a quantum computer was presented - an artists' interpretation of an ion trap: Tiny hollow glass spheres floated in space, caught in strange paths by an electric field.The experiment is the result of an artists-in-residence project. Robert Löw from the Physics Institute, who made the ions dance live on stage, designed it together with the artists Evelina Domnitch and Dimitrij Gelfand.
Contact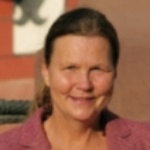 Karin Otter
Outreach, CZS Center QPhoton Management Office