Vertigo is an exhibition by mumok Vienna in cooperation with Kunstmuseum Stuttgart, where it was shown from 23 November 2019 to 23 August 2020. Scientific phenomena and developments have inspired artists throughout the ages. In the hands-on lab, we took up some of the phenomena underlying the artworks in the VERTIGO exhibition. Visitors were invited to deepen what they have seen and experienced in the exhibition with the experiments in the hands-on lab in Studio 11.
Harmonograph

Set the pendulums in motion and the pen draws you beautiful patterns.

Light mixer

What other colours can you create with red, green and blue?

RGB screen

With the help of the magnifying glass, can you see what colour the individual pixels are?

Printer inks

What colours are used to print colourful images?

Color filter

What colour are the cranes? Lift the flaps. Is your guess right?

Moiré

Place two patterns on top of each other. What happens when you move or rotate them?

Laser painting

How many different light figures can you create?

Color temperature

Compare the colour boxes in the light of the different LEDs.

Anamorphoses

Can you paint your own anamorphosis?
Contact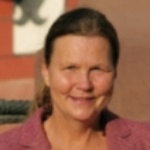 Karin Otter
Outreach, CZS Center QPhoton Management Office