The exhibition [un]expected. The Art of Randomness from 24.9.2016 to 19.2.2017 in the Kunstmuseum Stuttgart showed around 120 works from the past hundred years by artists who used random processes as creative methods for their art.
In order to give visitors of the exhibition access to some of the mathematical and physical concepts used by the artists, the "Experimental Laboratory" with five physical and four mathematical experimental stations was set up in a separate room. The physical experiments were designed and implemented by employees of the 5th Physics Institute (Robert Löw, Karin Otter, Harald Kübler and Lea Kopf) and the 1st Physics Institute (Marc Scheffler). Some of the physics stations are directly linked to art pieces shown in the exhibition.
The five physical experimental stations intuitively illustrate concepts such as nonlinear/chaotic systems, order versus disorder, Brownian motion, quantum mechanical randomness (radioactivity) and human perception of randomness.
The physical experiments in the Experimental Laboratory "VersuchsLabor"
Contact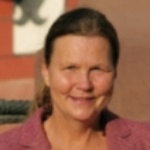 Karin Otter
Outreach, CZS Center QPhoton Management Office