Modern materials are based on the highly complex interplay of many particles that follow the laws of quantum physics. The aim of the project "Magnetic-Atom Quantum Simulator" (MAQS) is to develop a new quantum simulation platform that can model this interplay with high precision. The collaborative project is funded with EUR 1.2 million, with Prof. Tilman Pfau and Dr. Tim Langen from the Institute of Physics (5) at the University of Stuttgart taking a leading role. The project is part of the QuantERA initiative through which the German Federal Ministry of Education and Research (BMBF), together with the European Commission and other international partners, supports research in the field of quantum technologies.
Read the official University of Stuttgart press release.
Read more about the QuantERA initiative.
Read more about the Dipolar Quantum Gases project.
Contact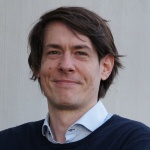 Tim Langen
Dr.
Head of Research Group / Deputy Professor